We look forward to hearing from you.
We'd love to invite you to come and tour the ranch. Please note that because we provide exclusive access to wedding parties on their dates, we are only available to accommodate tours during the week and on non-event weekends. Tours are available by appointment only. Click below to schedule your visit!
Inquiries
Thank you for your interest! A Pepper Tree Ranch representative will contact you with more information shortly.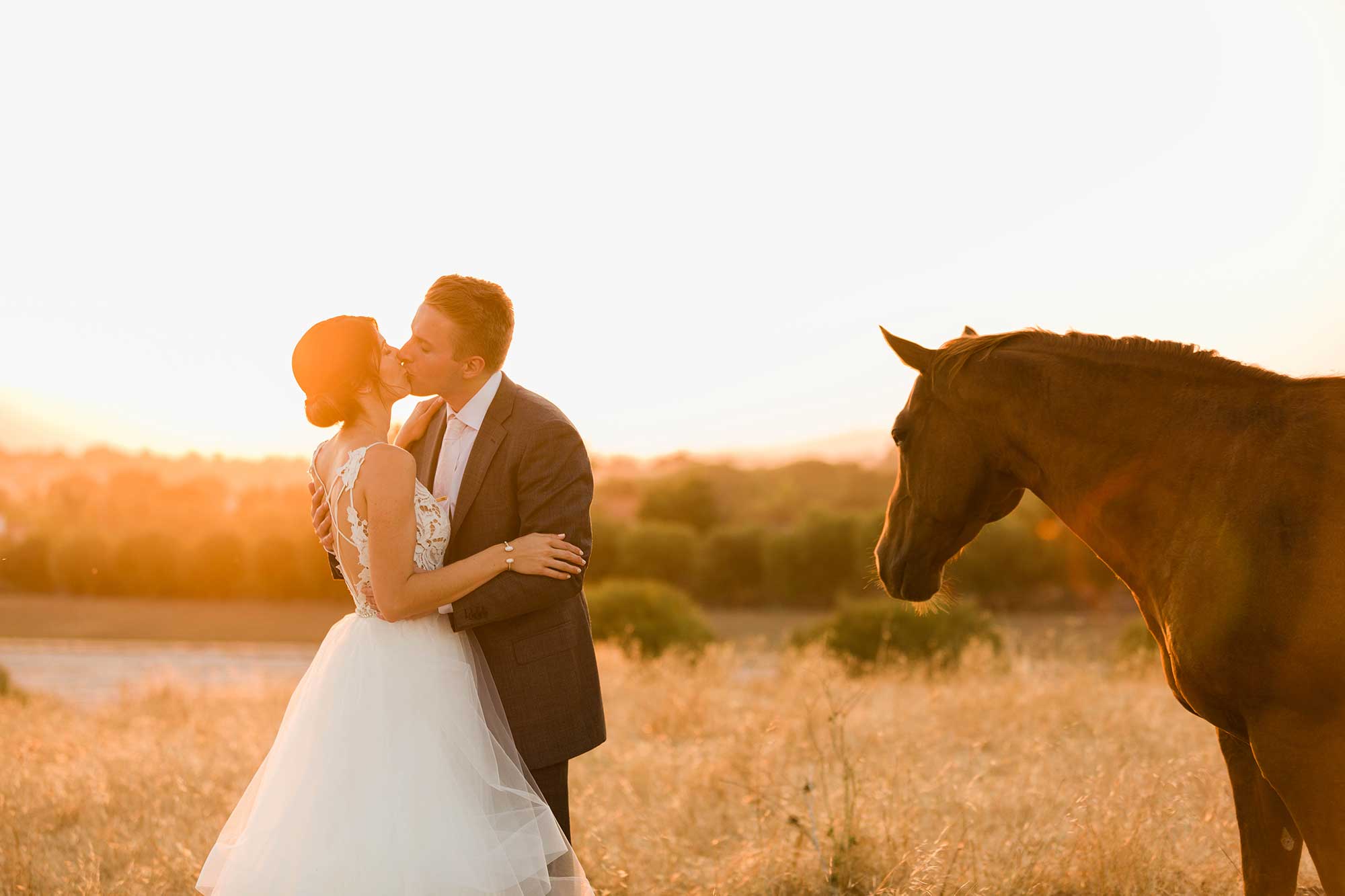 From US 101 South:
• Exit US 101 South at Marsh Street (exit 202A)
• Turn right onto South Higuera Street
• Turn left onto South Street
• Turn right onto Broad Street/CA-227
• Continue on Broad Street/CA-227 for 5.7 miles
• Just past the intersection with Price Canyon Road, turn left onto Green Gate Road
• Proceed .7 miles until you reach the entrance to Pepper Tree Ranch
• There is a 3 way fork in the road - take the paved road to the left of the Pepper Tree Ranch sign and the parking lot in less than 100 hundred yards up the hill
• Park and follow the signage to your event
From US 101 North:
• Take US 101 North to Pismo Beach, CA
• Exit US 101 North at Price Street/Hinds Avenue (exit 190)
• Turn right onto Price Canyon Road
• Continue on Price Canyon Road for 4.9 miles
• Turn right onto Broad Street/CA-227
• Make the first left onto Green Gate Road
• Proceed .7 miles until you reach the entrance to Pepper Tree Ranch
• There is a 3 way fork in the road - take the paved road to the left of the Pepper Tree Ranch sign and the parking lot in less than 100 hundred yards up the hill
• Park and follow the signage to your event
From San Luis Obispo County Regional Airport:
• From Aero Drive, turn right onto Broad Street/CA-227
• Continue on Broad Street/CA-227 for 3.3 miles
• Just past the light at the intersection with Price Canyon Road, turn left onto Green Gate Road
• Proceed .7 miles until you reach the entrance to Pepper Tree Ranch
• There is a 3 way fork in the road - take the paved road to the left of the Pepper Tree Ranch sign and the parking lot in less than 100 hundred yards up the hill
• Park and follow the signage to your event
From US 101 South:
• Exit US 101 South at Marsh Street (exit 202A)
• Turn right onto South Higuera Street
• Turn left onto South Street
• Turn right onto Broad Street/CA-227
• Continue on Broad Street/CA-227 for 5.7 miles
• Just past the intersection with Price Canyon Road, turn left onto Green Gate Road
From US 101 North:
• Take US 101 North to Pismo Beach, CA
• Exit US 101 North at Price Street/Hinds Avenue (exit 190)
• Turn right onto Price Canyon Road
• Continue on Price Canyon Road for 4.9 miles
• Turn right onto Broad Street/CA-227
• Make the first left onto Green Gate Road
From San Luis Obispo County Regional Airport:
• From Aero Drive, turn right onto Broad Street/CA-227
• Continue on Broad Street/CA-227 for 3.3 miles
• Just past the light at the intersection with Price Canyon Road, turn left onto Green Gate Road